 Are Consumer Stocks Sending Chills to Broader Market?
For nearly 15 years, consumer stocks moved higher in an orderly trend. But more recently, that trend has changed from bullish to uncertain.
And we can see this in today's ratio chart.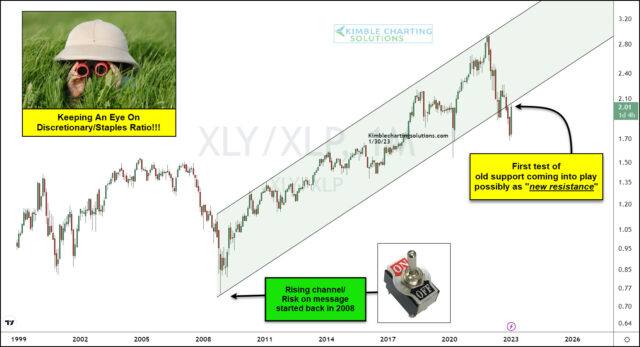 XLY/XLP Monthly Chart
Above is a ratio chart of the to . has hurt discretionary spending…and it shows up in a big way on this chart.
For the first time in 15 years, the discretionary/staples ratio has broken its uptrend and is testing the underside of its rising trend channel.
Bulls sure hope the ratio can climb back into the rising channel. Stay tuned.