 Apple's First Attempt to End Corrective Pattern
Since the January 2022 high Apple is working out a corrective pattern in response to the strong uptrend
Apple has a Higher Low Indication on the intermediate trend
Most likely scenario is an upward move once this corrective move has been completed
Long-Term Trend
In the long-term trend, Apple (NASDAQ:) is still in a strong uptrend looking for a higher low to continue its upward trajectory. The demand zone and the price action at the green ellipse are important zones for this positive scenario. The move down from the top is most likely an ABC corrective wave down.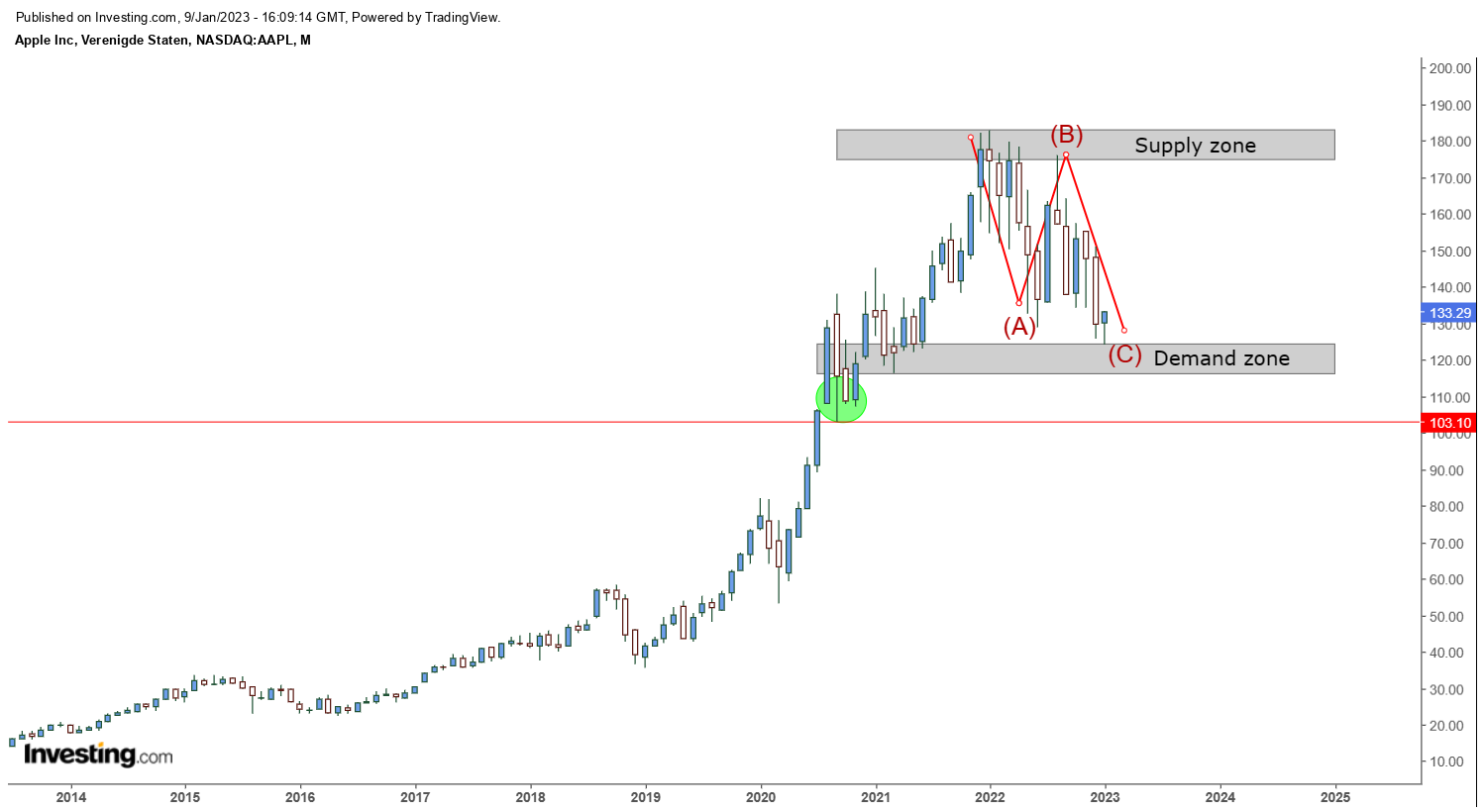 Mid-Term Trend
On the mid-term trend, we can clearly see that it is most likely an ABC corrective wave with a smaller ABC inside, the black one, as shown below.
When this pattern is completed there is a lot of upside potential. Apple can then go back to the supply zone and if the market is really positive, the price can look for a higher high.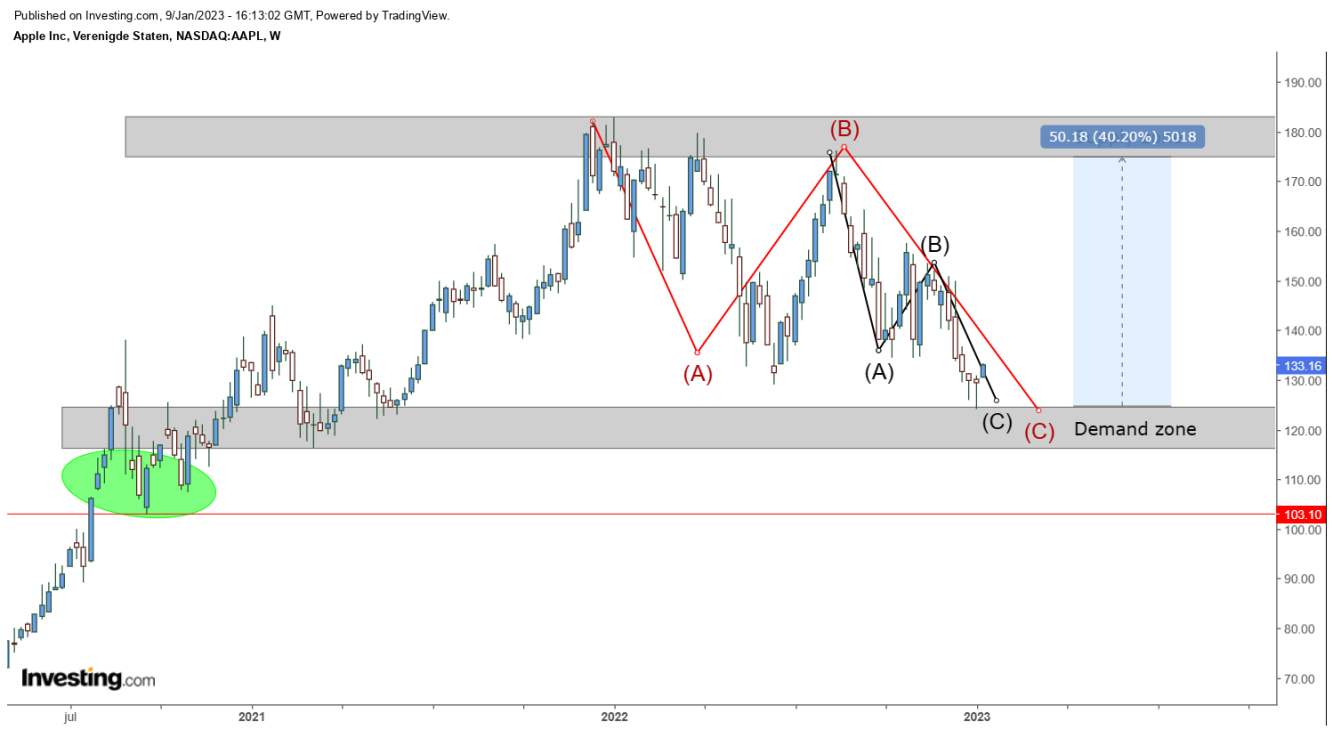 Short-Term Trend
Apple working on it's first try to end the corrective down wave. The current movement has taken out a smaller top of the downward movement. This can be seen as a first attempt where the market tries to end the corrective pattern and force a turn up. To achieve this, it is important that the daily candle doesn't close below 124.17.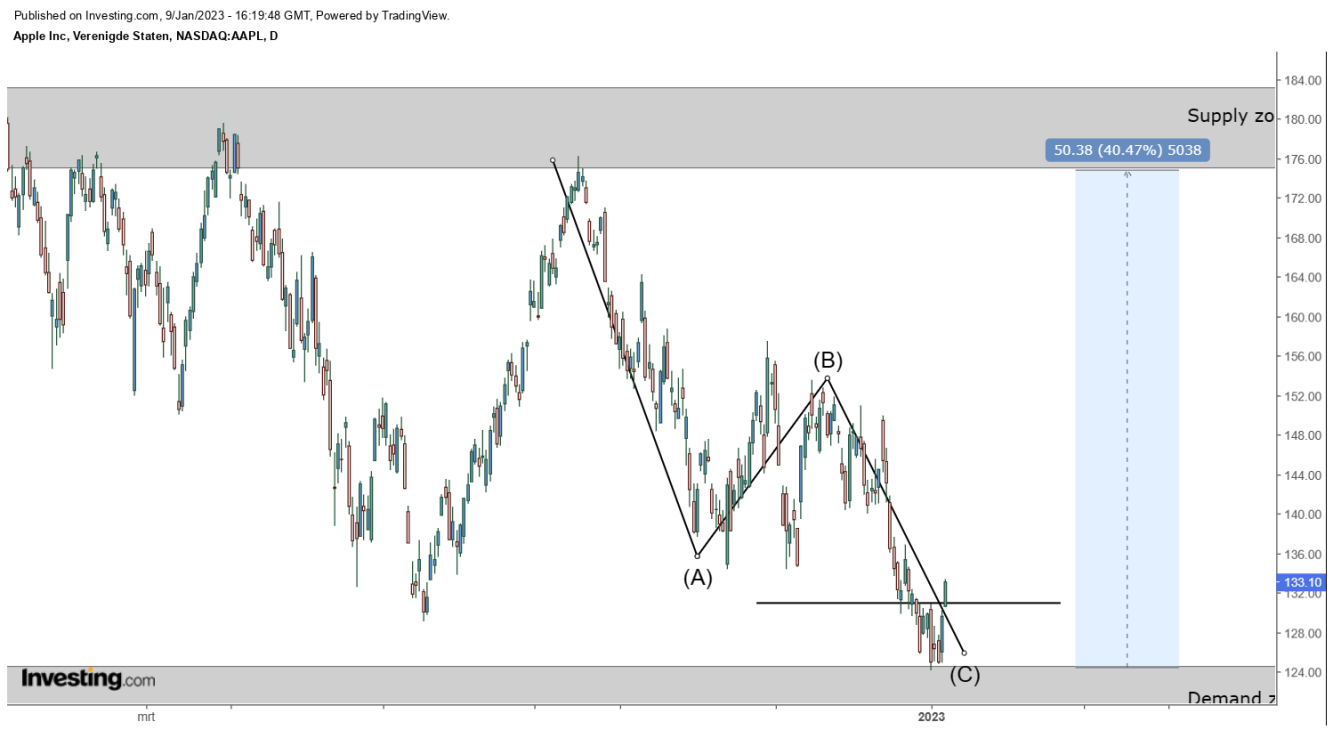 Investment Indication
By taking out a lower top on the short-term trend, we have a long indication with a risk/reward of 5, see the picture below.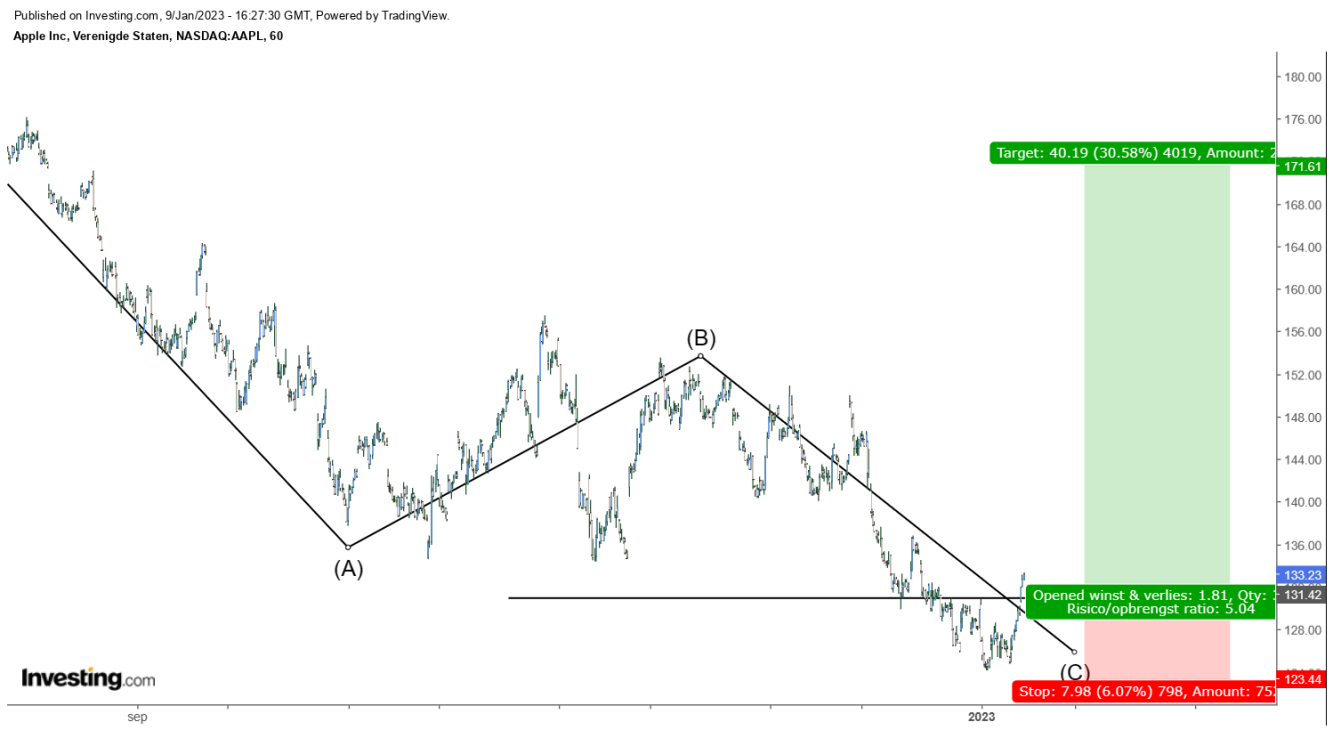 Conclusion
Apple is working out  a corrective wave down since the top in January 2022 as a reaction on the strong uptrend since 2009. The market is now making its first attempt to end the corrective pattern that could lead to an upward movement towards the supply zone.