 Black Friday Market Deals: Bargain Shopping Among the Healthiest Companies
The market's rough ride has led to a lot of sales
Sorting out bargains from value traps isn't easy
InvestingPro's financial health score helps sort out trash from treasure
2022 has felt like one long sale of the market. That's one way to look at it, anyway. Buying the dip worked in the last decade, but as inflation, recession, oil shortages, war, covid hangovers have kept popping up, the dominant theme of the year has been a bear market. Stock prices are lower. A sale, or just a return to reality? That's the hard part.
For that, we have InvestingPro. InvestingPro is our ultimate tool for sorting out cheap deals from cheap junk for Black Friday.
InvestingPro focuses on the fundamentals of a company in transparently calculating its upside potential. By highlighting the strength of a business, InvestingPro highlights improving companies that are on sale. As Warren Buffett puts it: "Delayed recognition of an improving business may give us the chance to buy more of a good thing at a bargain price."
To find those stocks, we are using the financial health score, a tool that the InvestingPro team has fine-tuned to find the best stocks in the market. We're using a screen to find the healthiest stocks in the market, which also have a meaningful upside as estimated by InvestingPro (more than 25%). That's our Black Friday special, brought to you by Mr. Market.
All financial details are as of November 20th.

Tyson Foods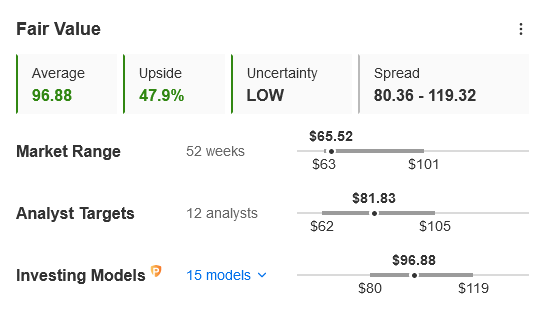 Tyson Foods Fair Value
Source: InvestingPro
Tyson Foods Inc (NYSE:) is a leading food manufacturer, and so on the front line of facing inflation effects from suppliers and benefiting from inflation effects with customers. In that climate, the company has seen sales grow 15.5% in the first 9 months of the year and has grown earnings per share 60%. And yet the stock has fallen off 19% as investors worry growth is slowing and that margins will be pressured.
At the same time, the company's balance sheet is solid – almost all debt carries less than a 6% interest rate – and Tyson is paying down debt, buying back shares, and increasing its dividend. While there is some pressure on the consumer and also some , it seems like long-term demand for chicken and meat will support Tyson's position and its investors' portfolios.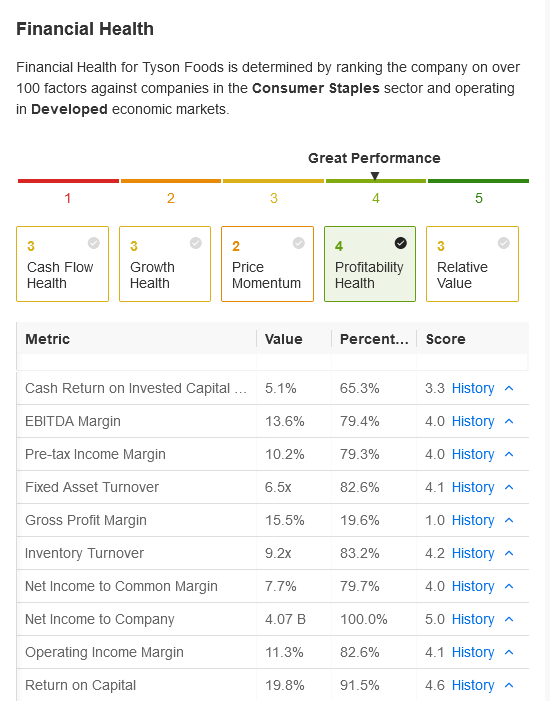 src=
Source: InvestingPro
Stellantis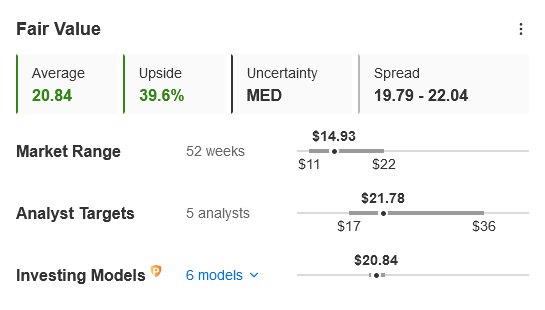 Stellantis Fair Value
Source: InvestingPro
Stellantis NV (NYSE:), the auto giant built out of a merger between FiatChrysler and PSA Group, has traded at a low multiple since its 2021 inception. And with the expectation of an imminent recession, an auto manufacturer may not look attractive.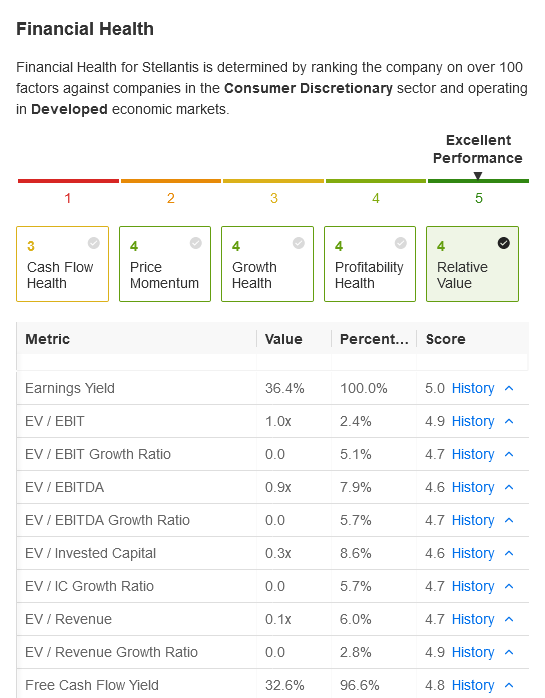 src=
Source: InvestingPro
There's a price for everything though, and Stellantis is churning out free cash flow, paying down debt, and valued cheaper than most of its peers despite having in-line or better growth. With the company developing an increasingly popular line of electric vehicles, this may be a value investment that works out.
ArcelorMittal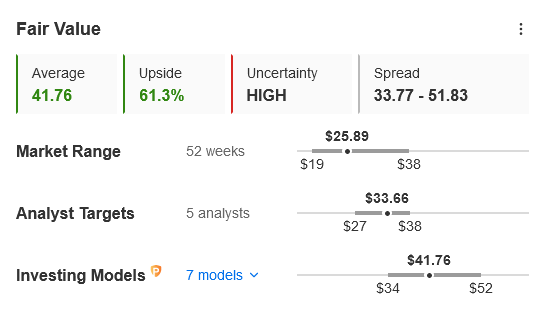 ArcelorMittal Fair Value
Source: InvestingPro
ArcelorMittal SA ADR (NYSE:) is one of the leading steel companies in the world. As infrastructure booms in the U.S. and other countries, ArcelorMittal is set up to thrive in the current environment. It has produced $4.3B in free cash flow so far this year despite investing in its working capital (bad for free cash flow) and facing high energy costs in Europe. Even if they didn't make any more free cash flow this year, the company would trade at 6.4x this year's free cash flow.
While a global growth recession would slow ArcelorMittal down, its balance sheet is stronger than it's been in a long time. So investors have some reasonable downside protection, and the low valuation and the company's commitment to a share buyback mean the upside is there as well if the situation stays stable or even turns out a little better.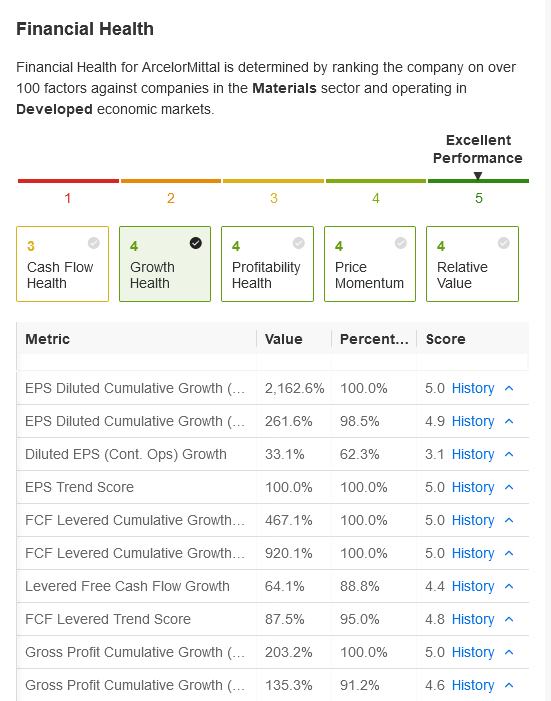 src=
Source: InvestingPro
Antero Resources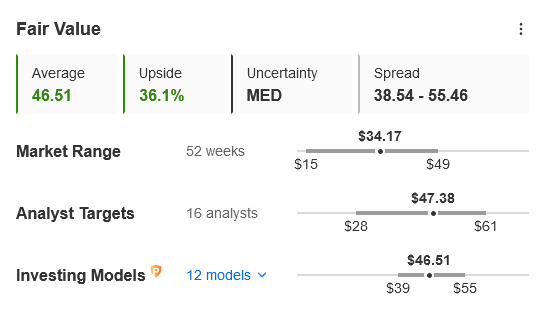 Antero Resources Fair Value
Source: InvestingPro
Our next entry isn't on sale, per se. Antero Resources Corp (NYSE:) was one of the major turnaround stories of the pandemic, and has soared more than 4700% from its March 2020 lows. It has obviously benefited from a surge in pricing over the past couple years, but it has used that boon to improve the balance sheet dramatically, paying down over $1B in debt. That then has allowed AR to buy back shares.
While commodities are volatile by definition, and energy commodities have exposure to a potential recession, the increasing need for natural gas in the wake of Russia vacating or being frozen out of the market will continue to act as a tailwind for Antero. It's a different sort of investment than it was 30 months and 4700% ago, but it offers an off-the-beaten path approach to the energy sector, which we have relearned is still a vital piece of a diversified portfolio.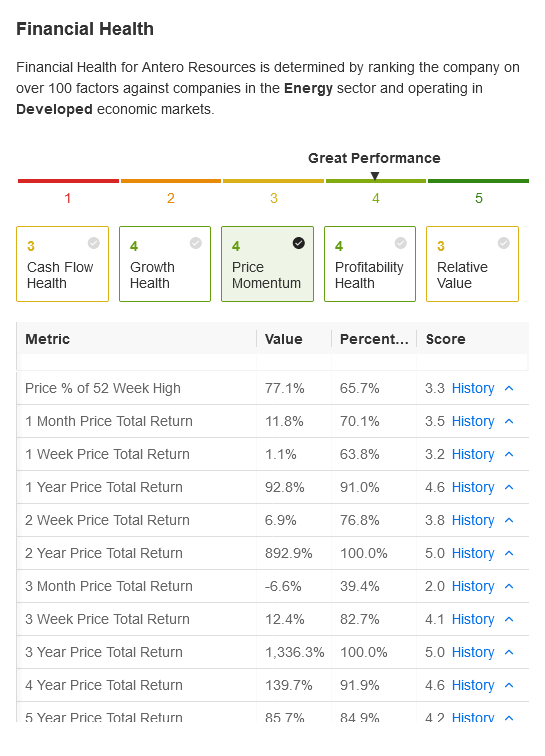 src=
Source: InvestingPro
Albertsons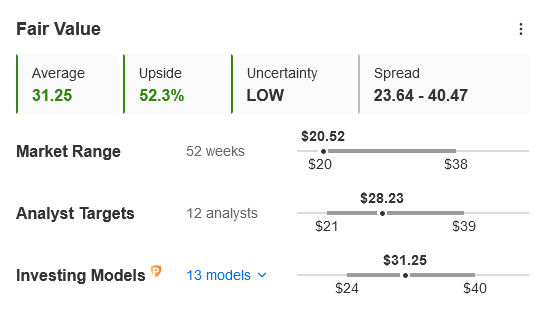 Albertsons Fair Value
Source: InvestingPro
As one bonus entry, consider Albertsons Companies (NYSE:). The U.S. grocery chain is interesting because a) InvestingPro rates it as healthy enough for 'great performance', with over 50% upside, and b) Albertsons has agreed to a buy-out deal with Kroger Company (NYSE:). That deal is for $27.25 once you net out the $6.85 special dividend Albertsons paid out to its shareholders, which is a 31% upside.
There are questions about whether the government bodies reviewing mergers will allow the deal to go through on competition concerns. That may explain why the stock is hardly up since the deal was announced in mid-October. So that 31% is hardly a guarantee. At the same time, Albertsons had been rumored to be for sale long before this announcement, and the core value may still be a fair bit higher as well (though the Pro upside is not yet adjusted for that special dividend). The stock might sell off if the deal falls through, but the core value and the value as an acquisition target make this a Black Friday special.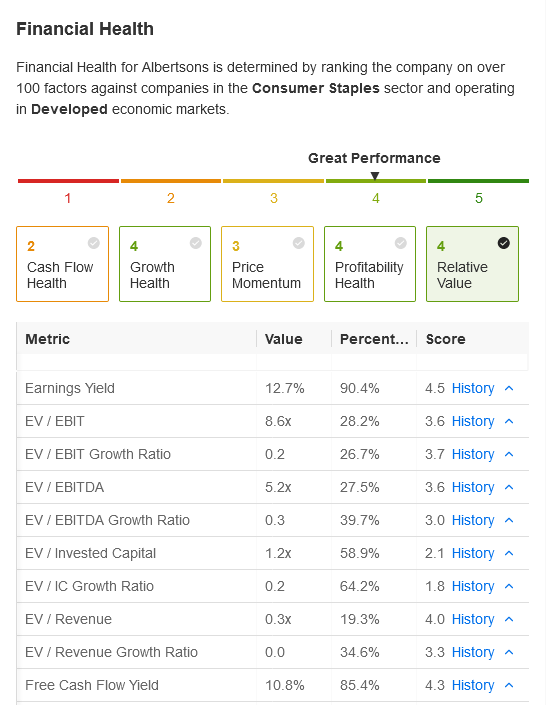 src=
Source: InvestingPro
***
We're all trained to look for deals on Black Friday, and in the days and even weeks leading up to it. The market has been on a wild ride this year, which means that there have been deals along the way. InvestingPro is able to help you find those deals now and throughout the year.
And as a starter, these companies may be the right portfolio stuffers for your investing this year.

Disclosure: I have no positions in any stocks mentioned.