 Bear Traps For NASDAQ And S&P 500 As Russell 2000 Holds Above Support
Buying in the Nasdaq and S&P delivered important 'bear traps', which, in part, probably fuelled today's gaps higher in these indices. There is still a lot of work for bulls to do, including driving breaks of downward channels and clearing the first of the key moving averages in the 20-day. But it does give indices some respite from the grinding selling of the last couple of months. 
The buying in the didn't register as accumulation, but there is a slow improvement in the technical picture, with an upcoming 'buy' in the MACD.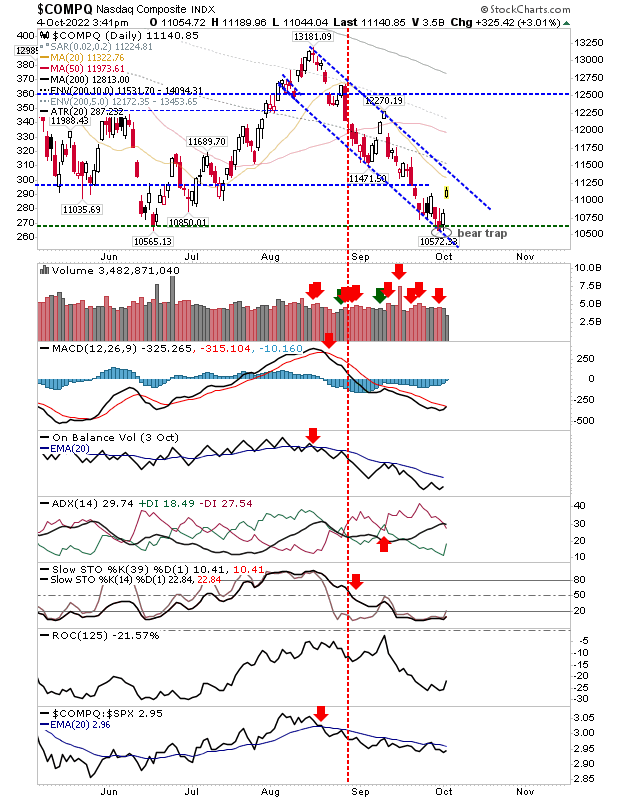 NASDAQ Composite And Others Daily Chart.
Buying in the is also close to a MACD trigger 'buy' (and didn't register as accumulation).  There was an acceleration in the underperformance relative to the .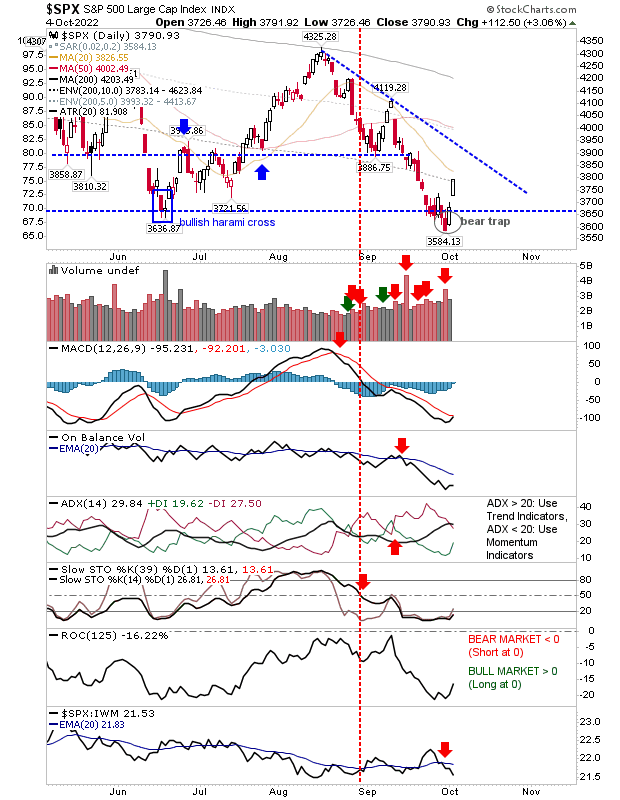 SPX And Others – Daily Charts.
The iShares Russell 2000 ETF (NYSE:) is the first index to challenge its 20-day MA with a sharp advance in relative performance against the NASDAQ and S&P.  But despite these relative gains there was no confirmed accumulation.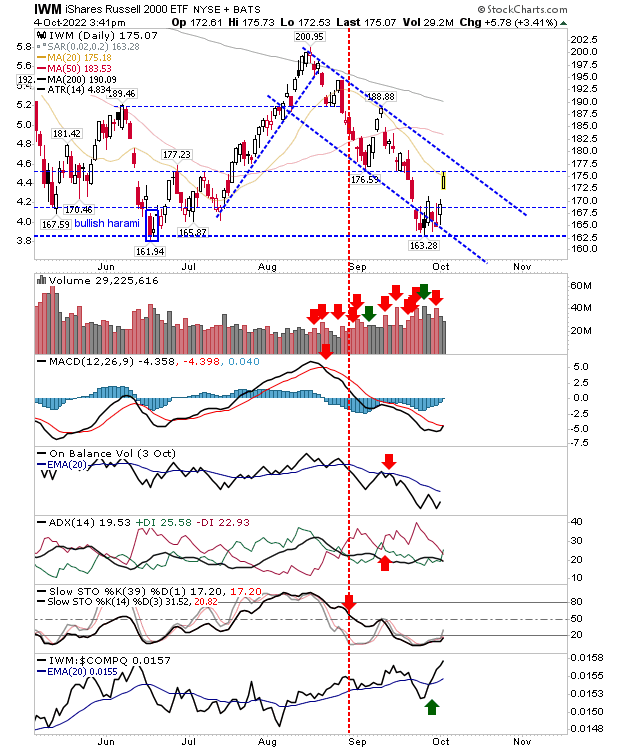 IWM Daily Chart.
Given the generally light volume we may look for some easing over the next couple of days. If the Russell 2000 is able to finish the week above its 20-day MA, it will set a positive precedent for the NASDAQ and S&P.  Watch for fresh MACD 'buy' triggers as indices put in the groundwork to build longer rallies.