 Silver Lining? | Investing.com
If there was a setup for a bullish reversal in the indices then yesterday was the day. The , and all closed with bullish reversal candlesticks down at the 61.8% Fib retracement of the move from June through August. However, any further loss would open the possibility for a complete retracement to the June low.
The Russell 2000 finished yesterday with a doji on higher volume distribution. Stochastics finished just below the mid-line, resulting in a net bearish technical picture – but these same stochastics are at a level where rallies in bull phases occur (the Russell 2000 having jumped to the bullish side of this equation in July).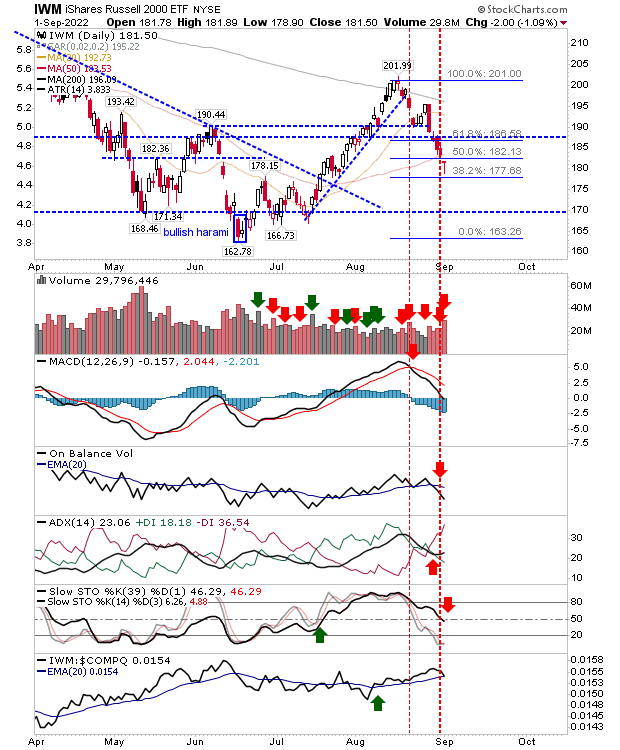 IWM Daily Chart
Yesterday's selling on Nasdaq did not register as distribution, but technicals are weaker than for the Russell 2000, somewhat cancelling each other out.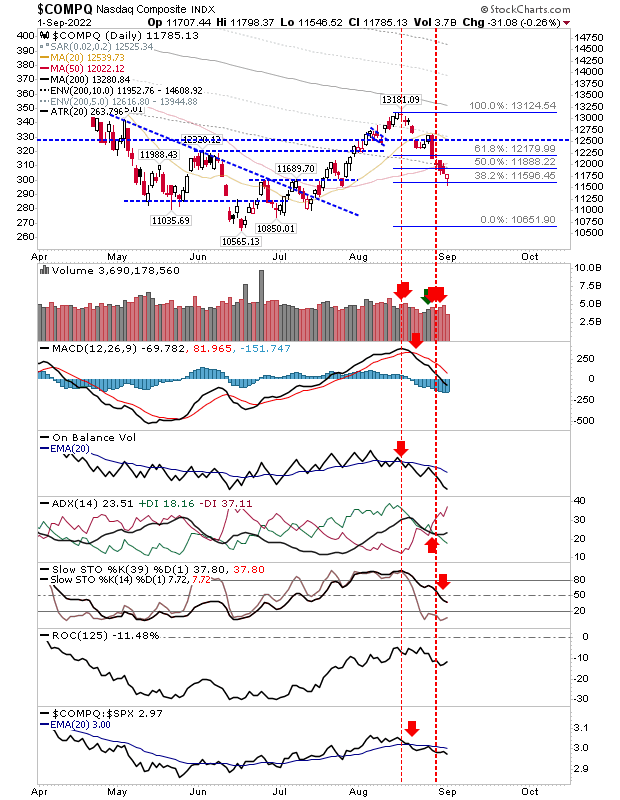 COMPQ Daily Chart
The S&P also finished with a bullish 'hammer' and actually managed a higher close (no accumulation volume though). Technicals are still net bearish, but there was a rapid uptick in Large Cap relative strength performance over Small Caps.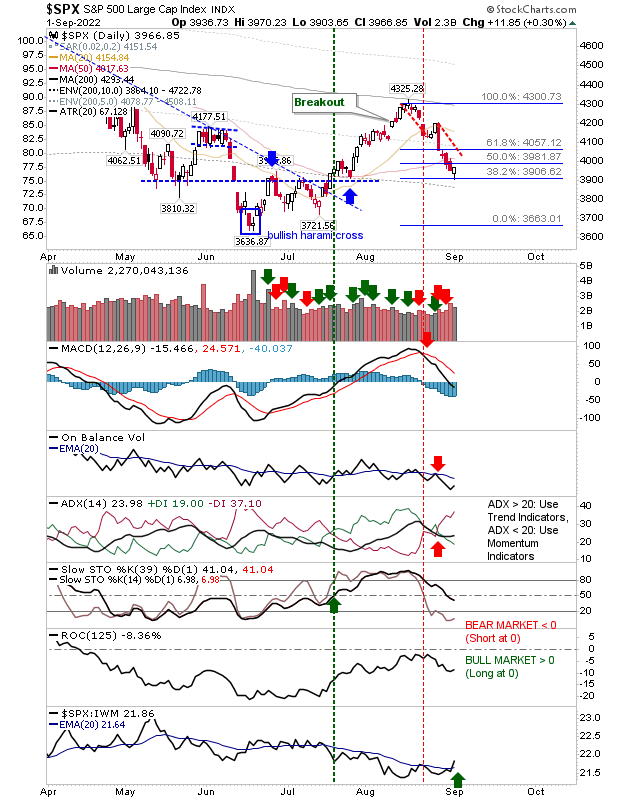 SPX Daily Chart
Given the surge in S&P relative performance strength, prospective buyers would be better to track this index for long opportunities than for the Nasdaq or Russell 2000. Watch for a gap higher today and/or bullish strength beyond the first half-hour of trading. Stops go on a loss of yesterday's lows. Should selling continue, any retracement that goes below 76% is likely to go all the way to June lows – although it's hard seeing bulls getting as good a setup as yesterday's should yesterday's lows be breached.
Most of the trades were taken up in May (a little early), but the July-August rally was an excellent opportunity to sell options against these positions.