 Stocks Drop As Real Yields Explode Higher
Stocks finished the day lower again yesterday, with the dropping 78 bps to 3,954. But the big moves that drove that end-of-day sell-off appears to have come from a more than $4 billion sell imbalance from yields and real yields jumping. Not sure the move in yields was due to month-end rebalancing, but the 5-year TIP rate rose to around 75 bps, a new cycle high.

TIP
This sent the ETF sharply lower yesterday, dropping by a massive 90 bps and closing right on support at $113.90. If that level of support breaks, then I think the TIP ETF will be heading to new lows, and if the TIP ETF starts making new lows, I think the odds of the making new lows increases dramatically.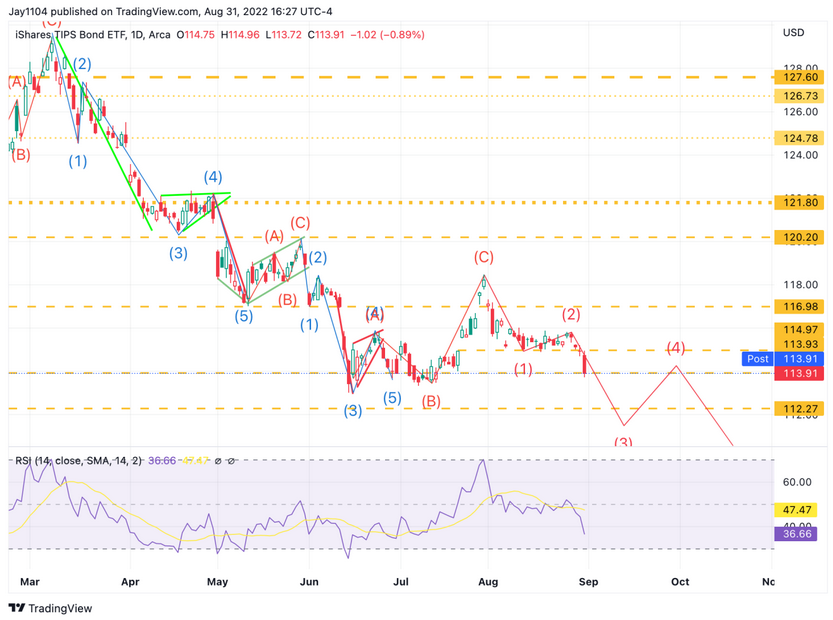 Nasdaq
As I have explained for months, where the TIP ETF goes, the QQQ will follow. The TIP ETF represents real yields, and if falling real yields helped to give the QQQ that inflated and overvalued price, then rising real yields will take it all away, and when the TIP ETF drops, it is an indication that real yields are rising, which is terrible for the QQQ and stocks in general.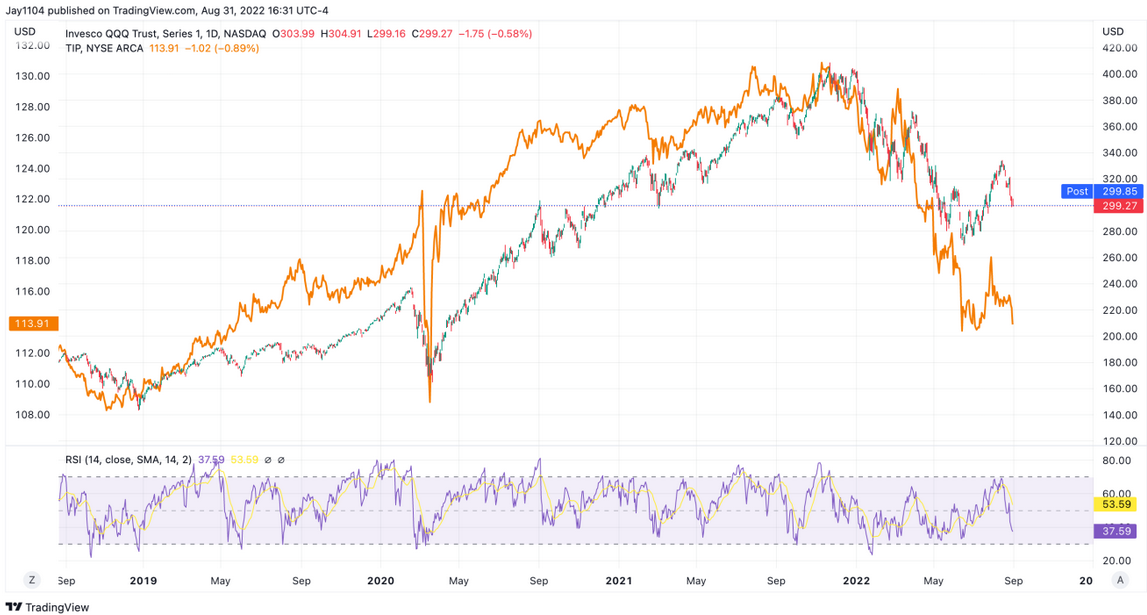 S&P 500
The S&P 500 closed right on support yesterday, around 3,954, and is very close to entering the zone that is so critical. It is starting to look like the index wants to at least fill that gap to 3,920.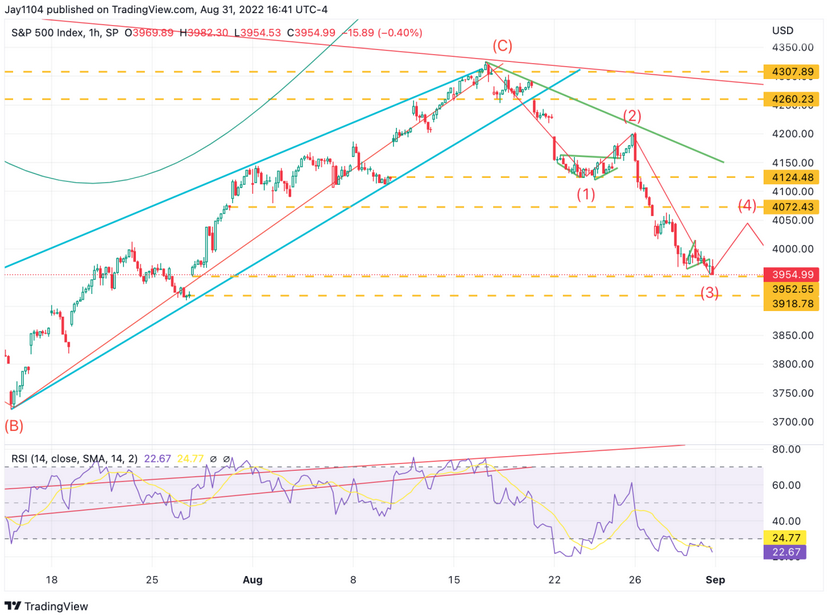 Financial Conditions (IEF/LQD)
The reason I say that is because real yields are rising, and financial conditions are tightening. The IEF/LQD ratio was higher yesterday. If that continues to increase, it is likely to be another sign that stocks have further to fall.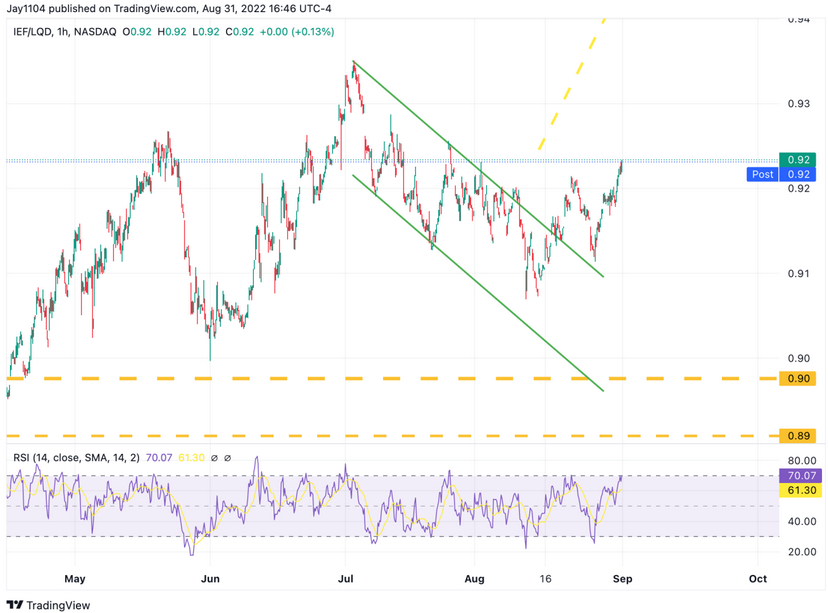 Semiconductors
You can also see that the Semiconductor ETF (NASDAQ:) finished just below support at $214.50 yesterday and, perhaps more importantly, has failed to sustain the breakout from the declining channel. It is possible, that the ETF will fall below $200.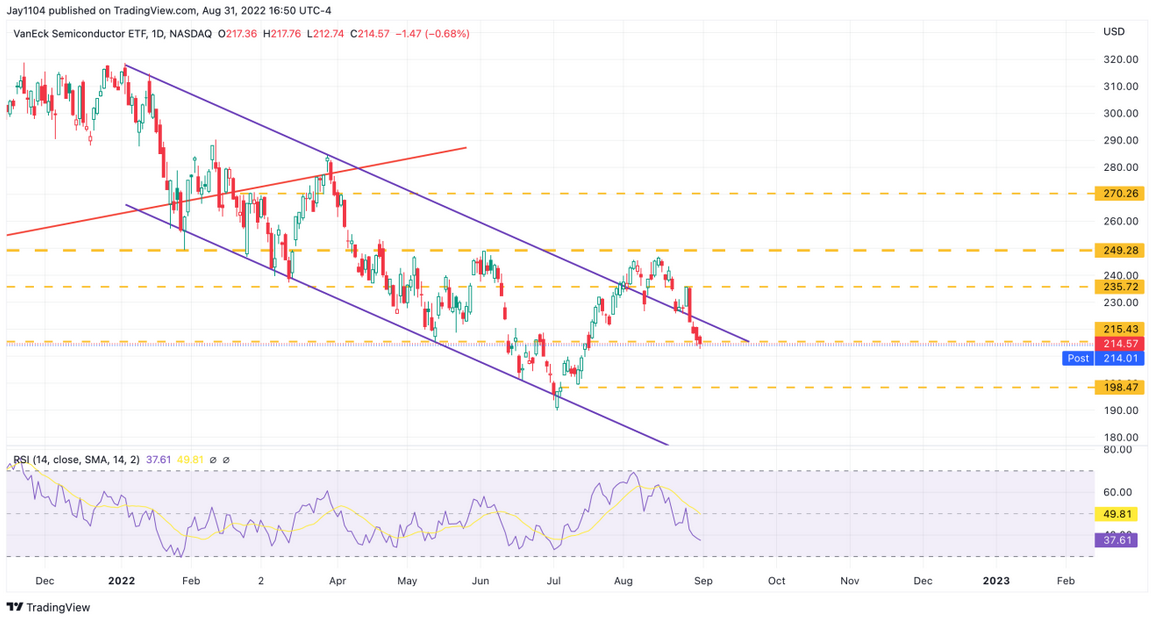 Teradyne
Teradyne (NASDAQ:) looks very weak and close to breaking support around $83. Once that level breaks, there is very little support to keep the stock from falling to around $74 and its pre-Covid highs.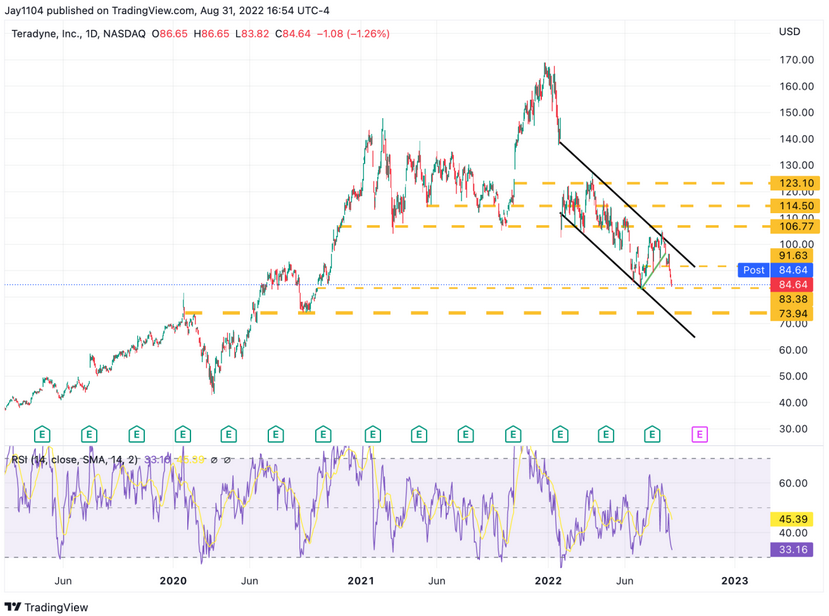 NVIDIA
Well, NVIDIA (NASDAQ:) is trading around $150 and just one bad day away from making a new low, and given those horrible , it probably should be making a new low.