 Stocks Drop As Liquidity Thins Out
I have been telling everyone there is thin liquidity in this market, with wide spreads. Now you know why you should be aware of this. The S&P 500 rallied by 2.8% from 11:30 until 1:30 PM yesterday, and then fell by 2.5%, to close down 72 bps on the day.
S&P 500 
The significant gains came at 11:30 ET when the increased by 1.4% on just 180,000 contracts traded in 30 minutes. To give you a sense of how little volume that was for that big of a move, there were nearly 2.3 million contracts of the S&P 500 futures traded on the day.
There is nothing to understand or figure out; liquidity in the market is very thin, so you are getting these big moves and wild . 
The relative strength index and Advance-Decline line for the were trending lower, indicating that lower prices were likely ahead. At this point, I still saw 4,055 coming.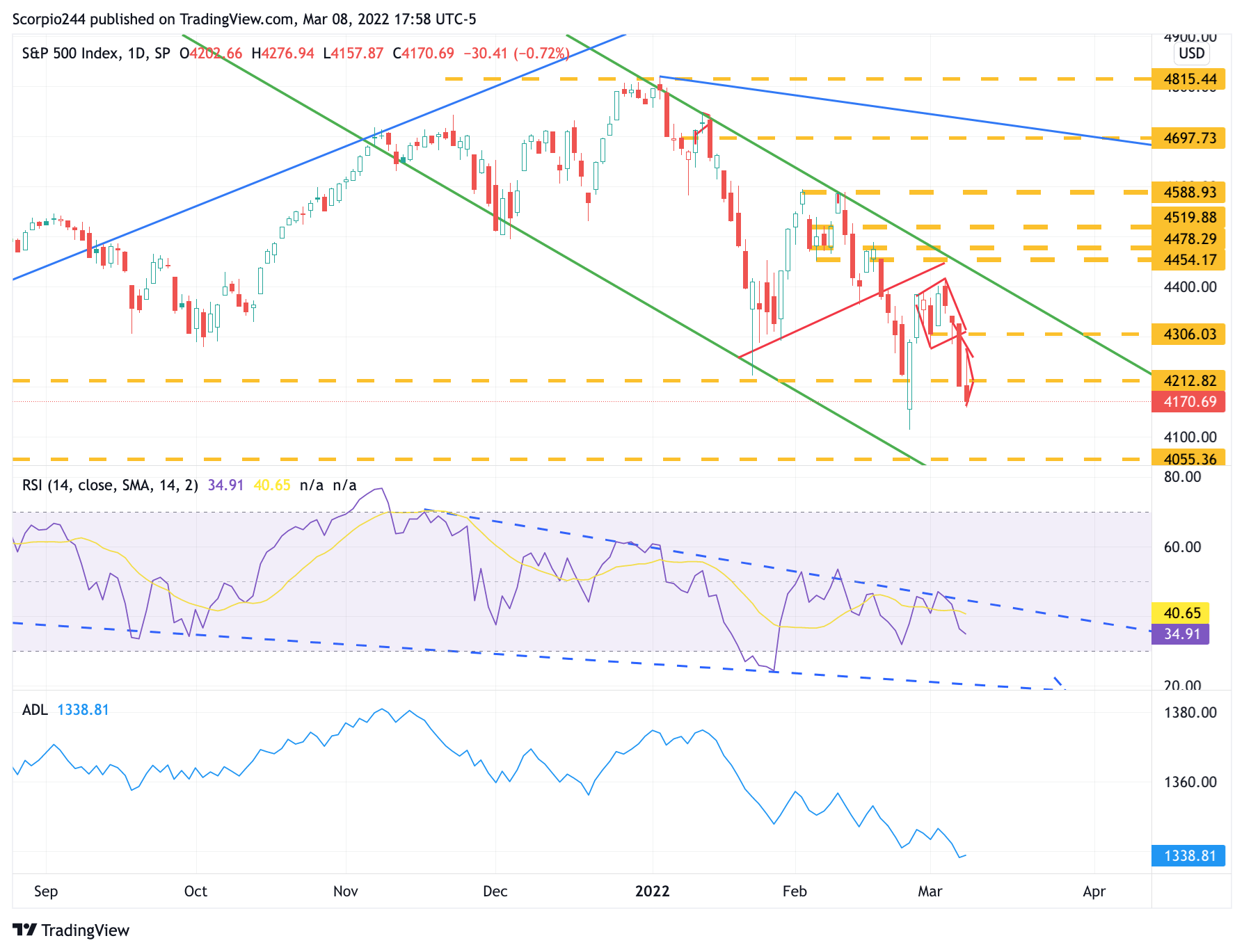 Fed Rate Hikes
Meanwhile, the Fed Funds futures continued to recover from the drop in rates seen last week. The contracts for December 2022 were once again trading at 1.57%. So if there was a sense by the market that the Fed will , it was not showing in the futures market.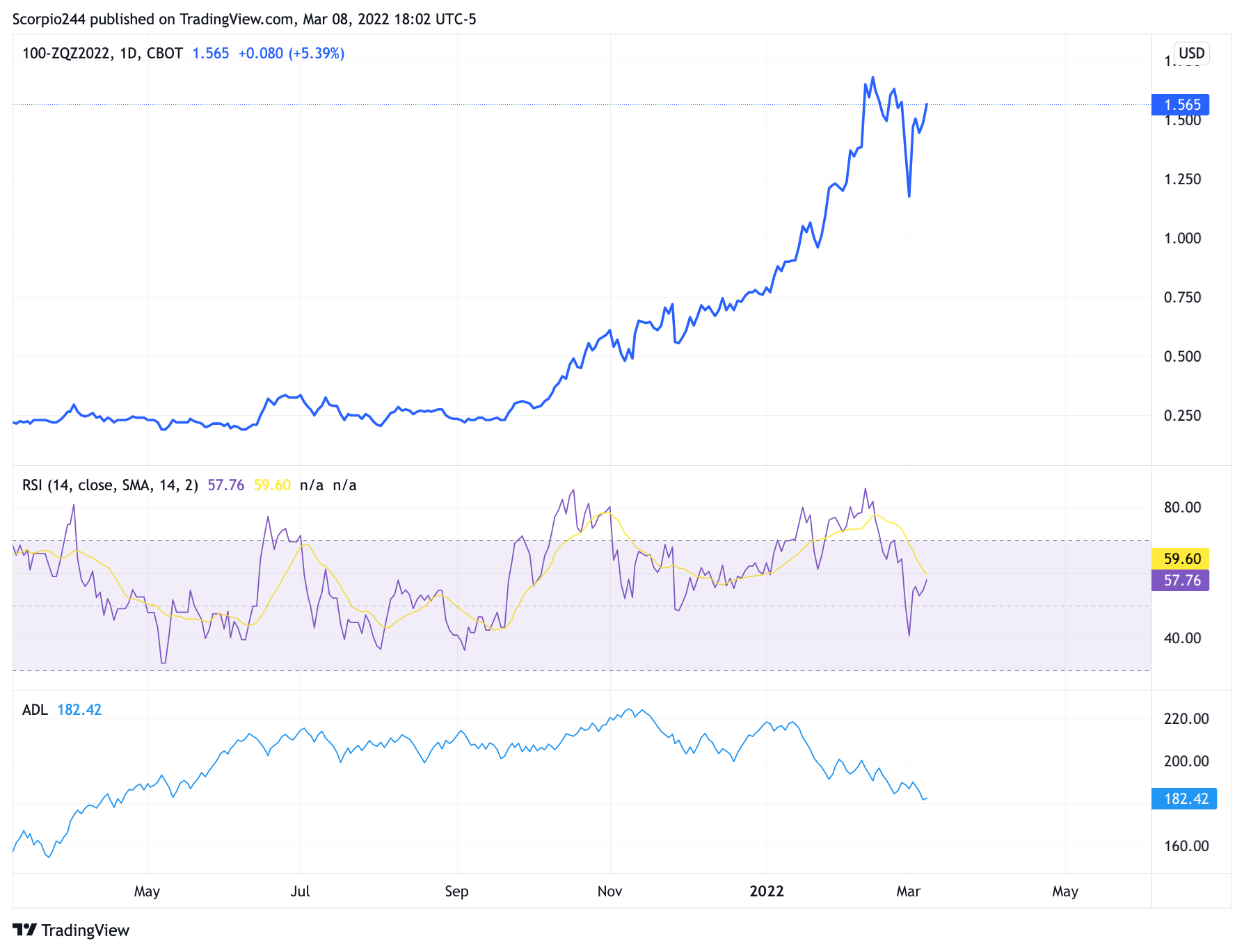 The current environment is dangerous between the Fed, liquidity, tightening financial conditions, and headline risk.
While valuations have certainly come down, the markets were still not cheap, and this was where valuations matter. Because in a reasonable valuation market, there was a point where buyers could say things were getting cheap. So while things may have looked cheap relative to their highs, they were still nowhere near cheap when it came to fundamentals.
Not with an S&P 500 trading at 18.5 times its NTM earnings estimates, which was above the historical average since 2014 of 18. A cheap market would trade with a PE sub 16, which happened to be when 2016,'18, and '20 lows were all established; in fact, it was below 15.6.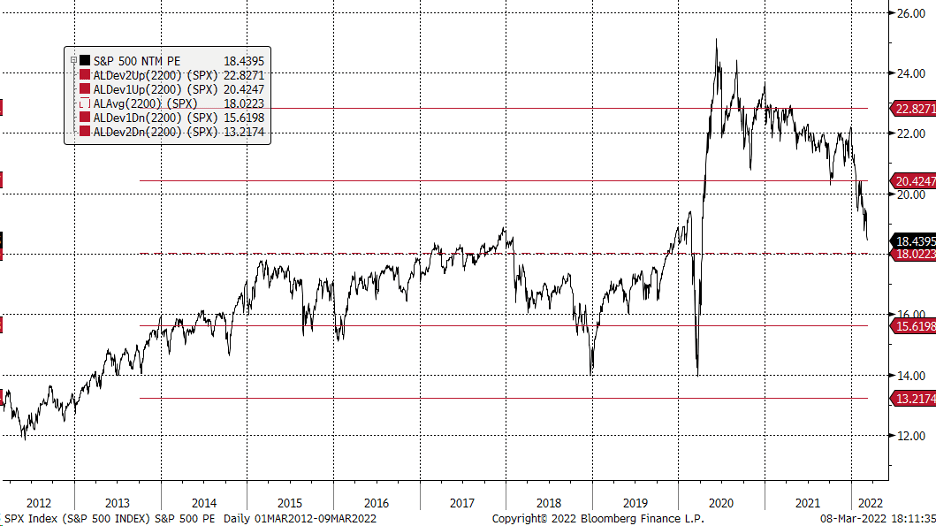 Shopify
Shopify (NYSE:) has now fallen to roughly $515 and was getting pretty close to the bottom, I think. You could see that classical lower lows on the prices and higher lows on the RSI. These were the early signs of a reversal signal. The question was if it stops at the first gap fill at $445 or the second gap fill at $360.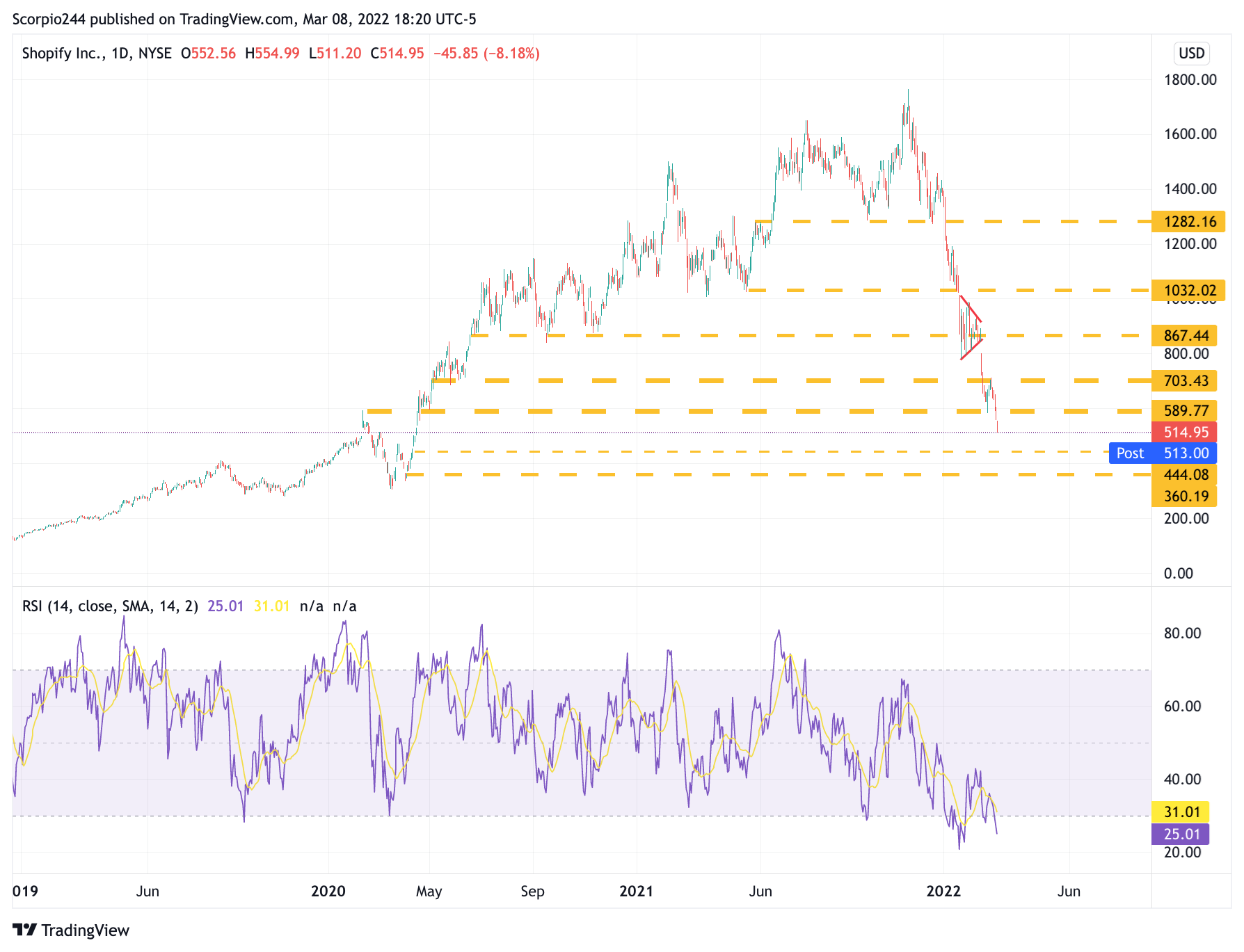 PayPal 
PayPal Holdings (NASDAQ:) may have had a similar sort of bottoming process forming, but it didn't appear to be yet. So long as PayPal can hold support at $92.60, the stronger the case for a bottom grew. But if that level breaks after that, the pandemic lows come next, around $83.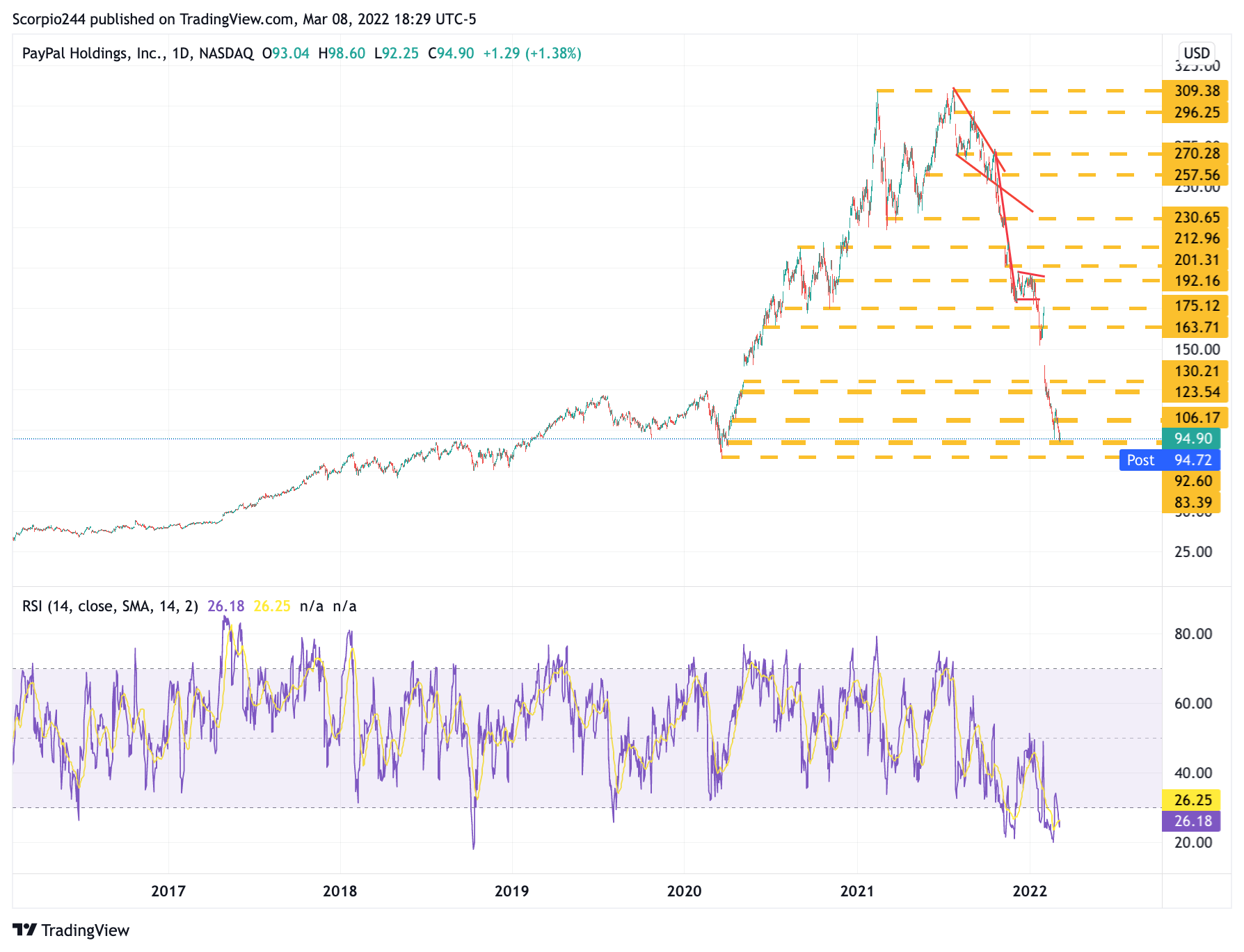 FedEx 
FedEx (NYSE:) had been hit very hard in recent days and seemed to be on its way back to $183.