 Stocks Could Sink Following A Stronger Than Expected Job Report
Stocks did a bunch of nothing yesterday, with the finishing the day down ten bps, while the s finished lower by seven bps. It felt like a pause day for the equity market in what is otherwise a downtrend.
Tomorrow we will get the , and it obviously carries a lot of weight. The estimate is for 400,000 jobs added in December. The BLS job report has been trailing the and over time these two tend to move together. The BLS report appears to be trailing the ADP, and one could argue that the BLS is due for a big surprise to the upside tomorrow.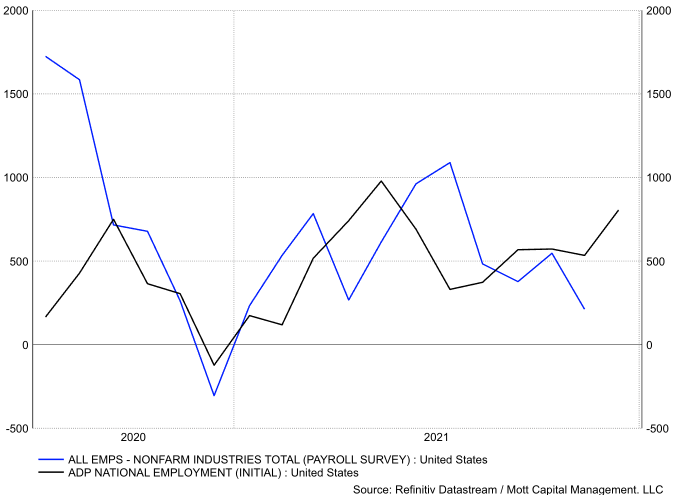 Rates
Yields continue to surge with the jumping to 88 basis points, and real yields, such as the 5-year TIPS, making a massive move, jumping to -1.34% from around -1.6% on Wednesday. That move in real yields probably isn't over just yet, especially if the jobs data comes in stronger than expected.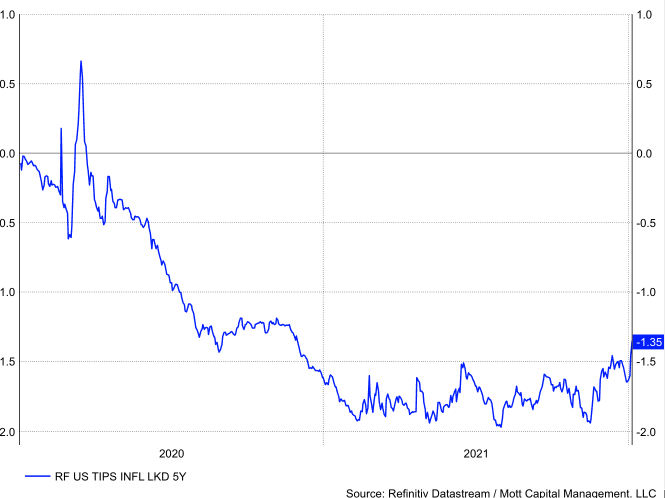 When looking at the S&P 500 on the intraday chart, we can see more closely the consolidation taking place throughout the trading session, with support at 4,670. There was a very well-defined triangle pattern that broke in the final 30 minutes of the day. A strong job report that sends yields even higher could send the S&P 500 down by another 2% to around 4,570, filling the gap from Dec. 21.
Dow Jones
The is just a big mess, with the average closing below 36,250, just barely. It is too close to call, but the call for a 2b topping pattern still works and grows stronger.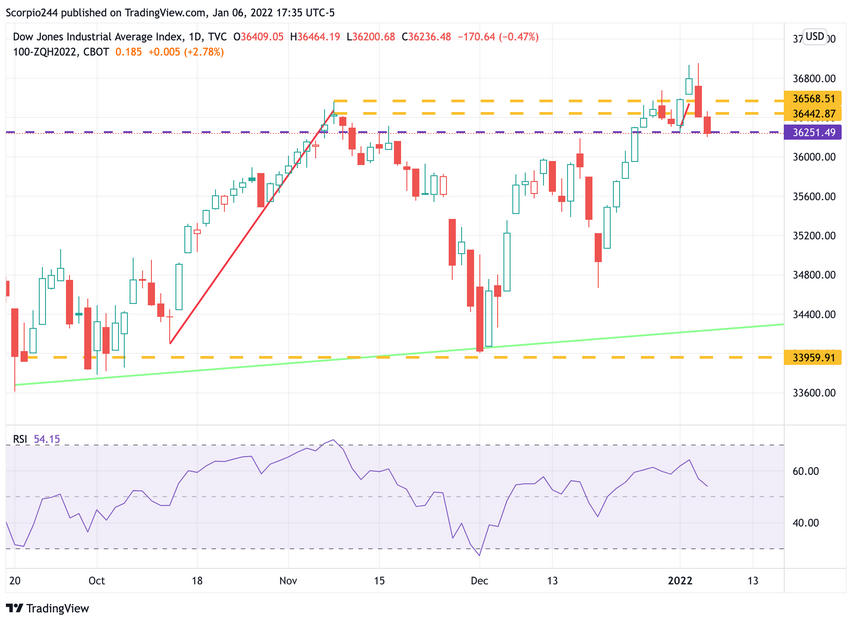 Netflix
Netflix (NASDAQ:) gapped below its 2020 trendline, and it appears to have fallen outside of its rising wedge pattern. We could finally see this stock fall back into the $480 region.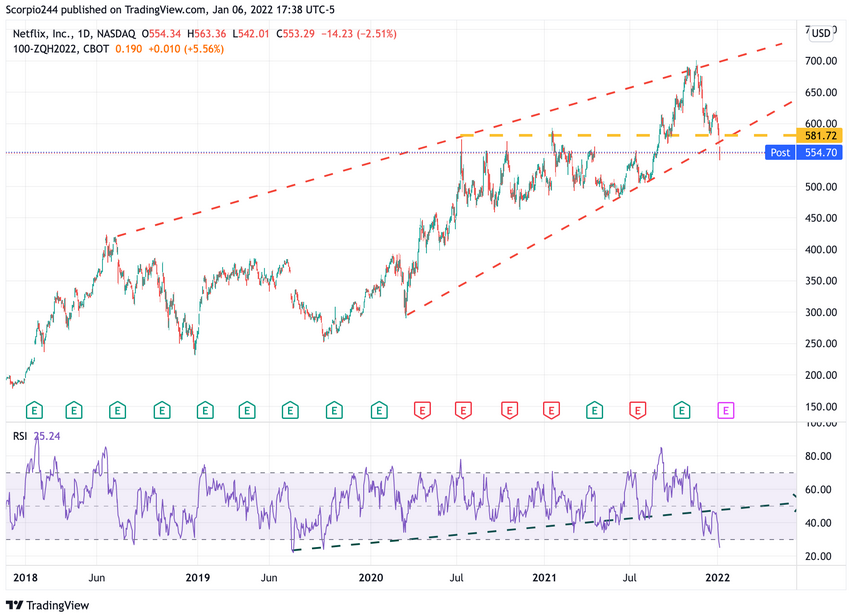 NXPI
NXP Semiconductors (NASDAQ:) appears to form a rising wedge of its own, perhaps a wedge inside a wedge. Regardless, there is a wedge and could be looking at $180.
I really can't find any other stocks that look like they are ready to move, just in holding patterns for now. Today should bring a lot of clarity.