 1 Stock To Buy, 1 To Dump When Markets Open: CVS Health, MicroStrategy
Stocks on Wall Street ended lower on Friday, with the wrapping up a week dominated by uncertainty around the Federal Reserve's policy tightening path as well as the impact of the newly-detected Omicron coronavirus variant.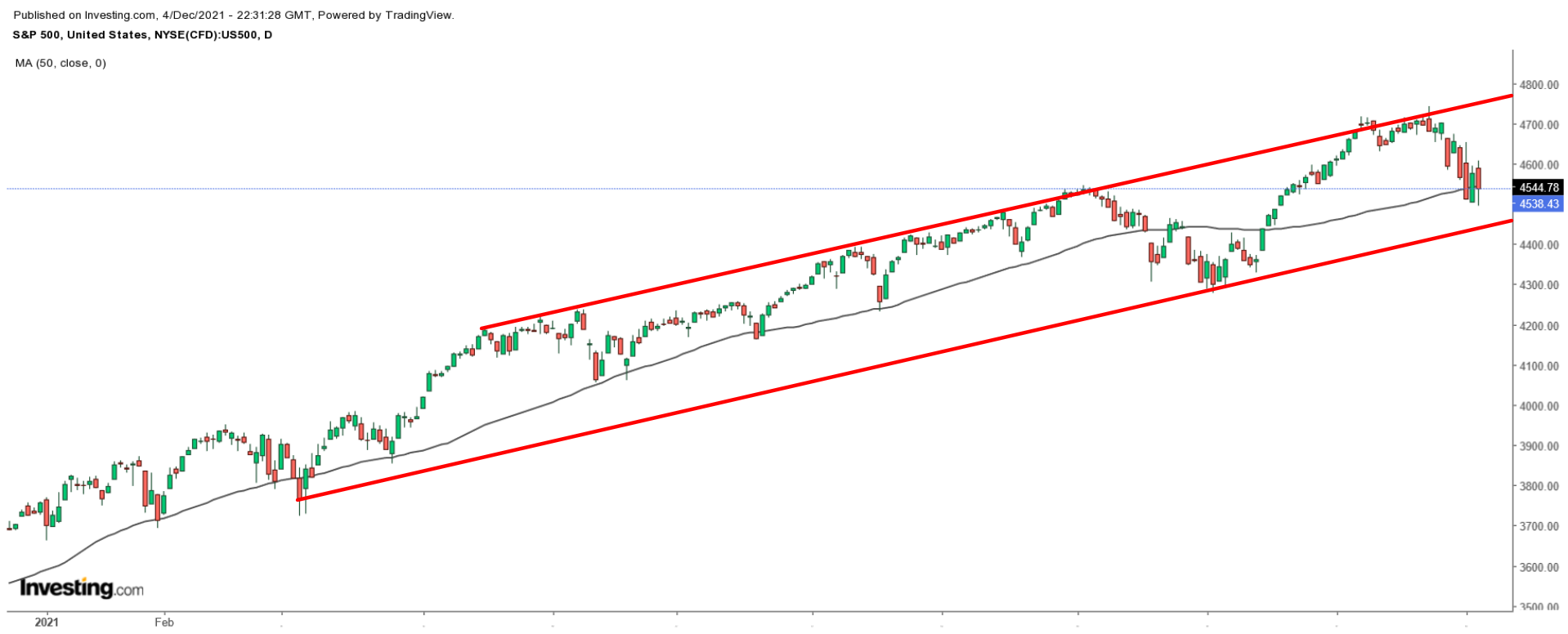 The week ahead is expected to be another eventful one as investors continue to monitor developments in the ongoing health crisis.
Key economic data is also on the agenda, including the latest , as well as earnings from such as GameStop (NYSE:), Costco (NASDAQ:), Lululemon Athletica (NASDAQ:), Oracle (NYSE:), and Broadcom (NASDAQ:).
Regardless of which direction the market goes, below we highlight one stock likely to be in demand in the coming days and another which could see fresh losses. 
Remember though, our timeframe is just for the week ahead.
Stock To Buy: CVS Health
CVS Health (NYSE:) will be in focus this week, as the drugstore chain hosts a highly anticipated investor day event in New York City on Thursday, Dec. 9. The presentations begin at 8:00AM ET and will be broadcast live on the CVS website.
Chief Executive Officer Karen Lynch, Chief Financial Officer Shawn Guertin, and other key executives of the CVS leadership team are expected to provide investors with an in-depth review of the company's strategy and long-term financial growth targets. The Woonsocket, Rhode Island-based corporation also plans to deliver updated financial guidance for 2022.
At its last investor day event in 2019, CVS shares rose 3% after new guidance was issued. As well, the stock was up 35% in the three months following the event.
The healthcare company announced last month that it will close as many as 900 of its physical retail stores over the next three years as it pivots its business to rely more on digital sales. CVS will also create new store formats to drive higher engagement with consumers.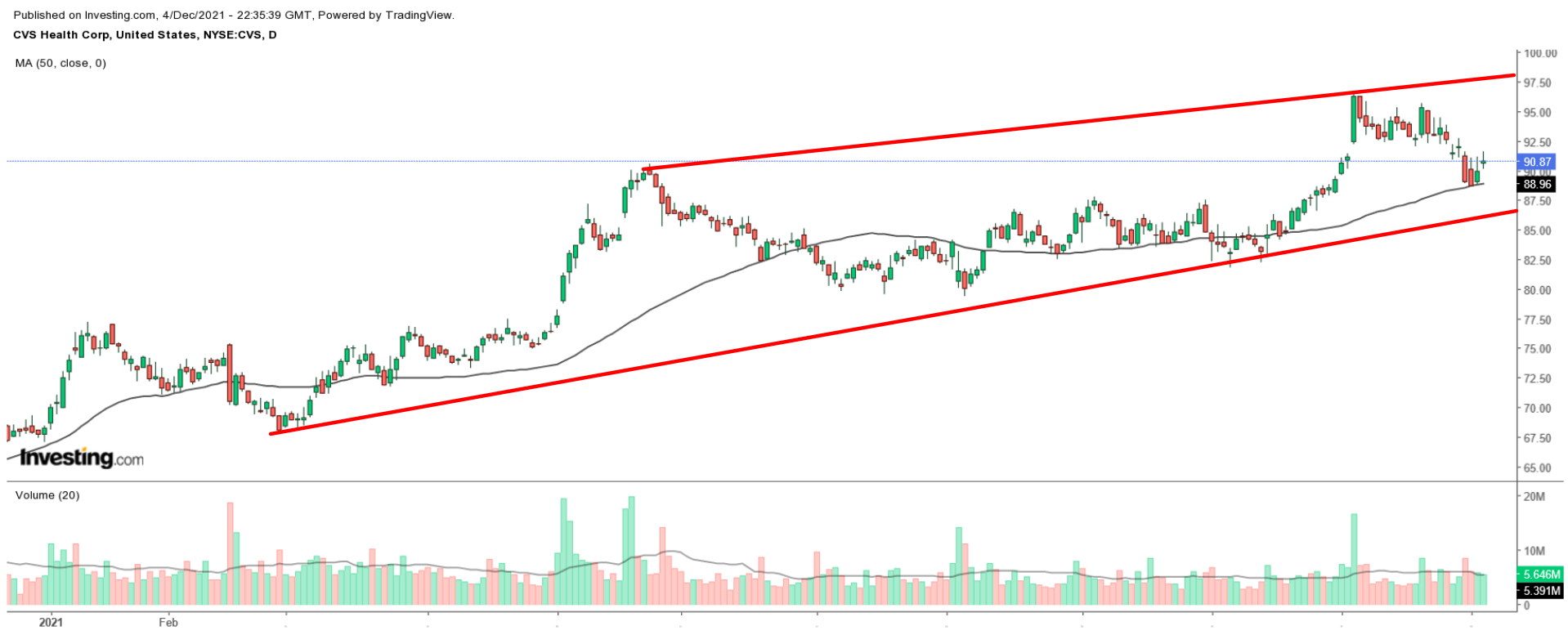 CVS stock closed at $90.87 on Friday, not far from a recent 52-week peak of $96.57 touched on Nov. 3. At current levels, the healthcare specialist has a valuation of $120 billion.
Year-to-date, CVS shares have climbed 33%, easily outpacing the S&P 500's roughly 21% increase over the same timeframe.
Investor sentiment was lifted further last month when CVS reported and booming revenue growth, prompting it to boost its full-year outlook. Earnings jumped nearly 19% from the year-ago period to $1.97 per share, as revenue increased 10% to $73.8 billion, benefiting from robust demand for prescription refills and COVID-19 vaccinations.
Stock To Dump: MicroStrategy
Shares of MicroStrategy (NASDAQ:)—the enterprise software company which has increasingly become a popular coattail play for —are expected to suffer another volatile week as investors react to the latest selloff in the cryptocurrency market.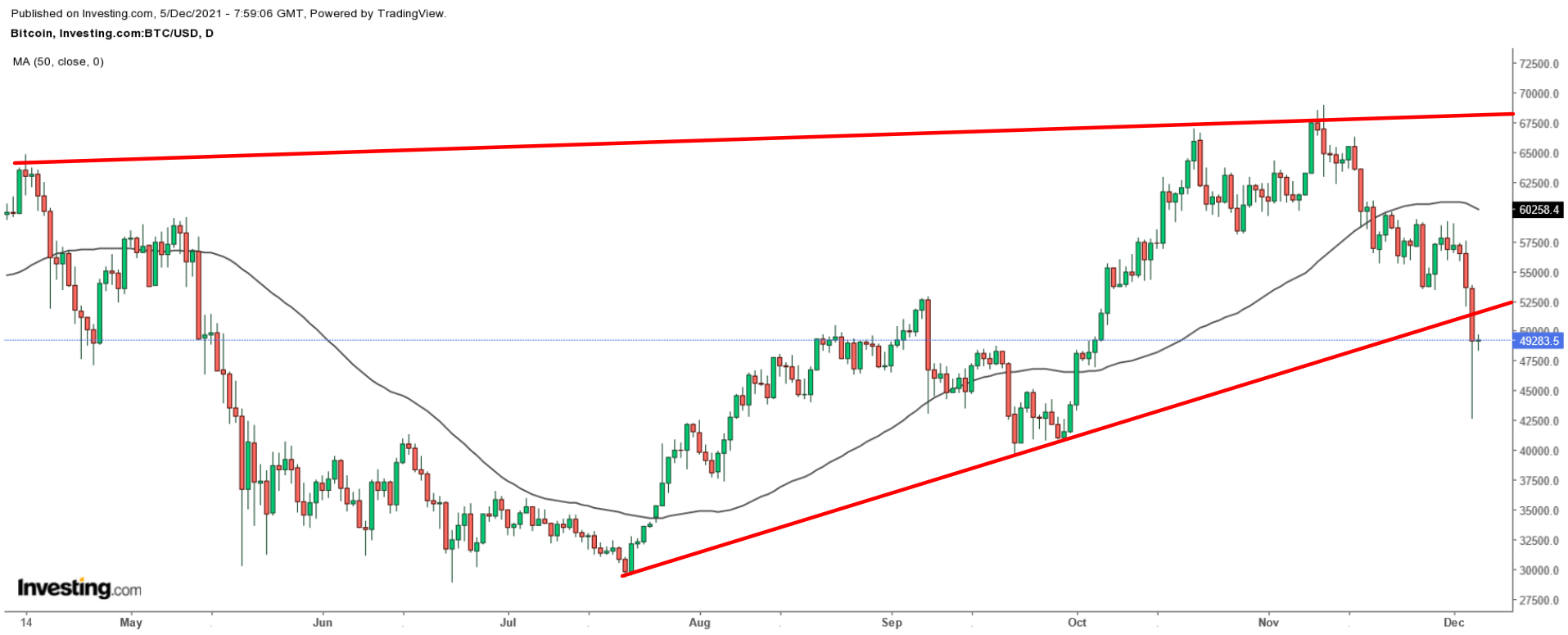 Bitcoin dropped sharply overnight Saturday, briefly losing as much as a fifth of its value to reach a low near $43,000—its weakest level since late September.
The cryptocurrency, which hit an all-time high of $69,000 on Nov. 10, staged a mild recovery in Sunday action, hovering just below the $50,000-mark at time of publication.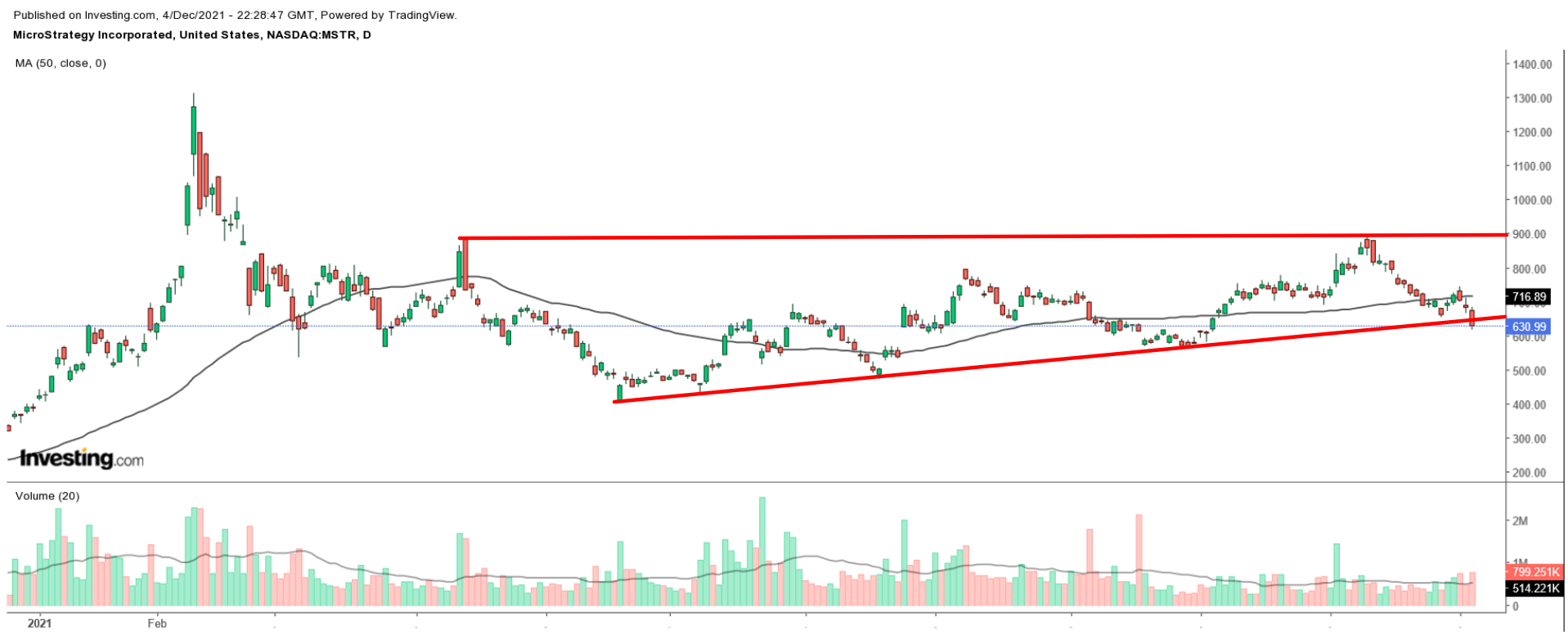 Taking that into account, MicroStrategy stock—which is down 22% over the last month—could sink further in the days ahead amid the violent swings in Bitcoin prices.
The business intelligence and software services provider disclosed last week that it purchased an additional 7,002 Bitcoin tokens amid the recent dip at an average price of $59,187, totaling $414.4 million.
The Michael Saylor-led company now holds 121,044 Bitcoins, acquired for approximately $3.57 billion at an average purchase price of $29,534 per BTC, making it the biggest corporate holder of Bitcoin in the world, excluding financial funds and similar institutions.
MSTR stock closed Friday's session at $630.99, almost 52% below its all-time high of $1,312.00 reached on Feb. 9. At current levels, the Tysons Corner, Virginia-based software company has a market cap of roughly $6.5 billion.
MicroStrategy reported on Oct. 28, which saw losses widen to $3.61 per share, compared to a loss of $1.48 per share in the year-ago period. Revenue increased less than 1% year-over-year to $128 million amid a slowdown in sales of product licenses and subscription services.